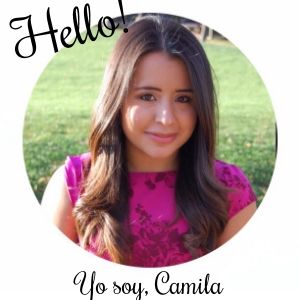 Last week we had the pleasure of meeting local Vegas blogger Camilla Deribeprey. Her popular blog, Camila's Closet, caught our eye as a fun and fashionable take on her own personal style. We love her eclectic styling ranging from feminine and flirty to casual chic (but always paired with super stylish heels). We caught up with the petite fashionista and self-described MMA fan at the
Downtown Container Park
grand opening to ask a few questions:
Winky Design
: What made you want to start your own blog?
Camilla Deribeprey
: I was enrolled in school, I just moved to Vegas and didn't have any family or friends here and was just focusing on school. I thought I would do something creative and out of my routine so I started a blog! I've always been expressive, since I was little, through fashion and have been encouraged by my mother and the women in my family.
W.D.:
That's awesome! Where did you move from?
C.D:
New Jersey
W.D
: Wow, such a long way from home! How long have you been here?
C.D
: About 3 years
W.D
.: What do you think of Vegas and how much it has grown in 3 years?
C.D
.: The city has changed a lot! When I first came here I felt like it was a big suburban area rather than a city since I spent a lot of time in New York and I've seen little by little, by getting out into different neighborhoods, its identity, it is becoming more of a city. And I like that!
W.D
.: Yeah especially here in Downtown, it has changed a lot and becoming closer as a community. Have you heard a lot about the fashion start-ups that are here like the Stitch Factory and of course Zappos moving down here?
C.D
.: Yeah, Zappos was a big thing for me. When I heard about that I thought it was really cool and it spoke to the fashion scene growing here. I think it's awesome.
W.D
.: I know! Hopefully in a few more short years Vegas can cement its own identity for fashion..
C.D
: Yeah, be like a fashion destination!
W.D
.: Absolutely! And speaking about fashion, how would you describe your own personal style?
C.D
.: I'm gonna say I'm very girly and I like more classic timeless pieces although sometimes I go for a more edgy look. In 20 years I'm going to look back and be like "What was I thinking?!" But in the end, it's all about having fun and expressing yourself. I heard this quote by Rachel Zoe: "
Style is a way
to say who you are without having to speak". I like that and try to express myself through my style in the moment I'm feeling it.
W.D
.: That's what definitely drew us to your blog. Your style is so cute and feminine. It's spot on for what we stand for: finding the joy in the simple things in life!
C.D
: Haha thank you!
W.D
.: How important is interaction through social media in what you do?
C.D.
: Social media is essential, my blog is just another form of social media, a more personal and expressive one. Without other networking platforms no one would know of my blog's existence and I'd essentially be talking to myself.
W.D
.: Ok one last question, I saw on your blog that you would one day like to travel and explore different cultures. The owner and designer of Winky Designs has done her own share of travelling the world and gets a lot of her inspirations from that. What would you say is your dream destination is?
C.D
.: India! The scenery, the food, the people would be totally out of my norm and comfort zone but I think I would love it. I think I would be turning my head back in forth saying "What is this?! I want to know! I want to taste it, I want to smell it! So I think a trip to India would be a dream to me!"
Our hats go off to this lovely fashionista blogger for being so open and warm and visiting us at our new store! Make sure to visit her blog
Camila's Closet
and like her on
Facebook
and
Instagram
!