Everyone has an inner nerd somewhere inside of them, we know we do! The team here at Winky Designs loves to embrace our inner geekiness any chance we get no matter how silly we look. It makes the atmosphere at work more fun and hopefully shows our fans we have a major sense of humor!
While it was a dress up day for us girls, Ray dresses like that on a daily basis...
If you are a nerd-at-heart like us and want to become an intellectual trendsetter, here are some helpful tips. Remember to wear things with confidence and that flatter the body. Absolutely embrace your style!
Be goofy, be yourself, and do silly things!
Take some advice from hottie Zac Effron. Zac says he wore goofy hats to school and did musical theater. People may have thought that he was a geek, but he had a sense of humor about it so no one could bring him down. He owned it and look at him now... he's such a heartthrob!
Geek Chic Glasses are cool!
Wearing "nerd glasses" was once an insult on the playground. Nowadays, it would be a compliment of having a trendy look. Blogger m0j0asmin

says, "They've been featured in movies, on runways, and even in magazines as a way to get a more intellectual look without sacrificing style."
Bow ties are for bold play!
Wear a bow tie to complete the "power of impact" look. If you're feeling creative, knit it yourself to give a geeky story behind it. Remember, knitting does not make you "old" it makes you crafty!
Want to wear your pants up to your chest? Do it in style with a pair of wild suspenders that make a statement. Whether you prefer to be quirky, cool, or a complete dork, suspenders worn the correct way will make a fearless statement!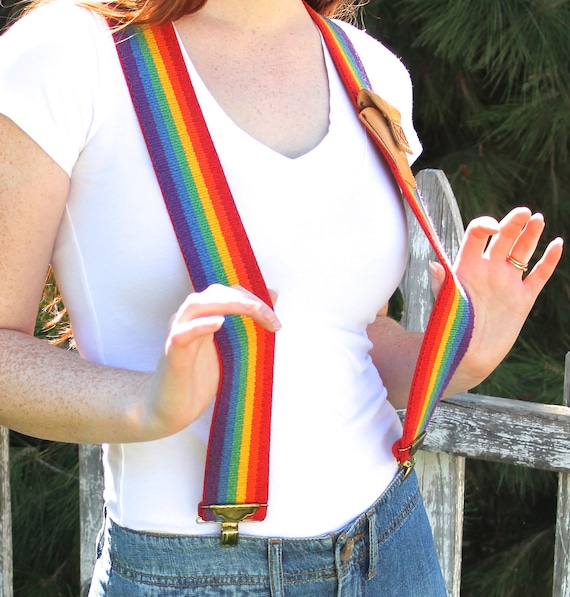 Hide those pens that you're itching to carry. Marc Jacobs carries fashion lipstick pens to disguise your inner dweeb. I won't tell if you won't!